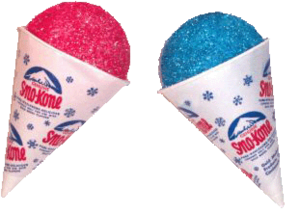 Additional Snow Cone Serving
Do you need more syrup and cones?

Our Snow cone machine rentals comes with 1 quarter gallon and 30 cones for 30 people.

Add an additional serving of 1 quater of syrup and 30 cones for $15

Flavors available
Cherry (red)
Bubble gum (pink)
Cotton Candy (pink)

* Please add in the comments section of your order; the additional(s) flavor of your choice.