Tent Rentals Memphis TN
For the #1 tent rentals Memphis TN has to offer, look no further than Tiky Jumps Inflatables! We're your local party rentals' superhero, bringing fun, excitement, and just the right touch of celebration magic to your backyard. As a locally owned and operated business, we have deep roots and strong ties to our community here in Memphis, Tennessee, and the surrounding areas of Shelby County. We believe in creating memorable moments, from kids' birthdays and family reunions to corporate events and everything in between, and providing top-quality tent rentals Memphis TN can appreciate.

Whether you're throwing a garden party, hosting a wedding reception, or planning a local fair, we have the tent rentals Memphis TN uses to take an event from drab to fab in no time. They're sturdy, stylish, and spacious - the perfect cover for your outdoor festivities. They're the centerpiece of any outdoor event, providing shade, shelter, and a wonderful space for everyone to gather and celebrate.

But what truly sets us apart? Our unwavering commitment to our customers. We believe in making it as easy as possible to work with us by providing the event tent rental Memphis TN can count on. Whether you're booking online or over the phone, we're here to guide you every step of the way. From delivering to your chosen location to setting up and taking down, we take the hassle out of party planning. When you're ready to party, our crew is just a call away to provide the best tent rental in Memphis, TN.
  Canopy Tents
Canopy Tent Rentals in Memphis TN
For those sunny days or also to protect you from a light drizzle.
Protect your loved ones and guests with our canopies tent rentalsalso our canopieswill give a special touch and your event will shine awesome, our canopies are professional grade and although they are not made to protect you from the strong inclement weather but they will provide shade or just to make your event look great. We provide provide canopy tent rental in all major cities in Shelby County like Memphis TN, Collierville, Germantown, Cordova, Bartlett, Lakeland, etc.
Prices do not include taxes or delivery.
Delivery fee will be charged accordingly the event address.
Set up over grass is free, an additional set up fee will be incurred if sand bags are required to secure the unit on cocrete/asphalt.
When renting a canopy tent with an inflatable, they will be delivered when the inflatable is deliver at no additional delivery fee.
20x20 White High Peak Tent Rental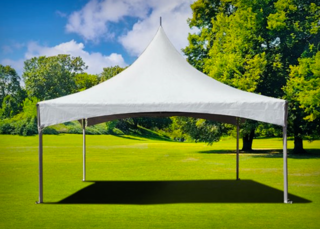 The Tent Rental Memphis Uses for Events Of All Types
Book the tent rental Memphis relies on for any party or event! Our tent rentals are not just mere structures; they're the centerpieces of celebrations and the canvas upon which your party's memories are painted. Regardless of what special occasion you're celebrating, we have no doubt our high-quality tent rentals will add coverage, convenience, and shade to the festivities.

Picture this, a grand tent fluttering in the breeze as it hosts a sweet sixteen birthday party. Kids are laughing, the music is pumping, and everyone's having the time of their lives. Or maybe you're organizing a field day for your little athletes. We have options for a tent rental Memphis can use for any occasion. Our tents provide the perfect cover for snack breaks, medal ceremonies, and, of course, those unexpected summer showers. Family gatherings? Our tents have got you covered - literally. We have birthday party tent rentals Memphis can rely on to keep you covered. From graduation celebrations to high school class reunions, our tents create a cozy gathering spot for your friends and loved ones to chat, eat, and make memories.

We also have the best wedding tent rentals in Memphis TN for your special day. A tent from our crew can turn any outdoor location into a dreamy wedding venue. Think of a white, elegant tent, softly lit, with your friends and family celebrating the happiest day of your life. Our tents can accommodate dance floors, buffet tables, and seating areas, creating a beautiful and intimate space for your nuptials. Book the wedding tent and chair rental Memphis TN can't celebrate without.

We offer exciting party rentals, from carnival games to fun food machines like our hot dog roller or popcorn machine. We have all the rentals you need to make your party pop! We cater to all age groups and sizes of events. From a small backyard party to a large community event, we have the rentals to meet your needs. So, whether you're saying "I do," celebrating a milestone, or just want to have some fun, remember - Tiky Jumps is here to make your party dreams come true!
Browse Our Selection of Tent Rentals in Memphis TN
Book the best tent rentals in Memphis TN with our party professionals. We have just the tent you need for any occasion! Our 10'x20' Canopy Tent, priced at just $190, is the dreamboat of outdoor gatherings. With its generous size and sturdy structure, it promises to keep your guests sheltered and your party rocking, no matter what the weather has in store. And let's be honest, there's something so enchantingly festive about a canopy tent, right? You'll also find the top-rated table and chair rentals Memphis TN can provide in our expansive inventory of event planning must-haves.

Now, let's bring some sparkle to the party! Light up the night with our 48' LED Bistro lights for only $64.99. These aren't your ordinary party lights, folks. They add that magical glow to your event, creating a warm, welcoming, and utterly unforgettable ambiance. Drape them across the tent, hang them around the party area, and watch as your event transforms into a scene straight out of a fairy tale. Whether it's a sunny summer barbecue or a twinkling evening gala, we've got you covered with the best lights and tent rentals in Memphis that turn any event into a fantastic fiesta!
For the Wedding Tent Rentals Memphis TN Can't Get Enough Of, Choose Our Party Professionals
We've got the wedding tent rentals Memphis TN brides and grooms use to make their special day one to remember. We know you have many options and factors to consider, so let's chat about why you should choose us for your tent rentals!

First up, our reviews are no less than a fiesta of praise! Check out what your neighbors have been raving about on social media. Our high-quality equipment? Sourced from top-notch, industry-leading manufacturers, of course. Don't settle for less on your big day; book the highest-quality wedding tent rental Memphis TN has to offer. When you rent from us, you're getting the best of the best.

We're a locally owned and operated business with years of experience under our belts. We've partnered with local businesses, organizations, and churches to create unforgettable events throughout our lovely city. But that's not all, folks! We're fully insured and licensed. Safety is our priority, so you can party on without a care in the world. And let's not forget the cherry on top- our super convenient online booking system. So, when you're thinking of throwing a party under the starlit sky, remember that we're here to make your dream come true! Choose the #1 wedding tent rentals Memphis TN needs to create a bash to remember!
How to Book the Best Tent Rentals Memphis TN Can Provide Online
Ready to book the top tent rentals Memphis TN can provide and take your party to the next level? Well, you're in luck! The process is as easy as pie.

1) Navigate to our "Tents" category. Browse through the selection until you find the tent of your dreams. (Hint: Our Canopy Tent 10'x20' is a fan favorite!)
2) Click on the tent you want to rent. You'll see a detailed description, photos, and the rental price. If it's all good, click "Book Now." This will take you to our easy-peasy booking form. Fill in the details, like the date and time of your event and any additional items you might need - like those dazzling LED Bistro lights, chairs, tables, or concessions.
3) Next, enter your payment information. Hit "Submit," and voila! You've just booked your tent rental. You'll receive an automatic email confirmation with your digital contract and delivery window details. Easy as 1-2-3, right?

If shopping online isn't your thing, we've got you covered. Call us at (901) 300-0417, and we'll help you book your rental over the phone. Remember, we make party planning a breeze. So, book the best tent rentals Memphis TN has today, and let the fun begin!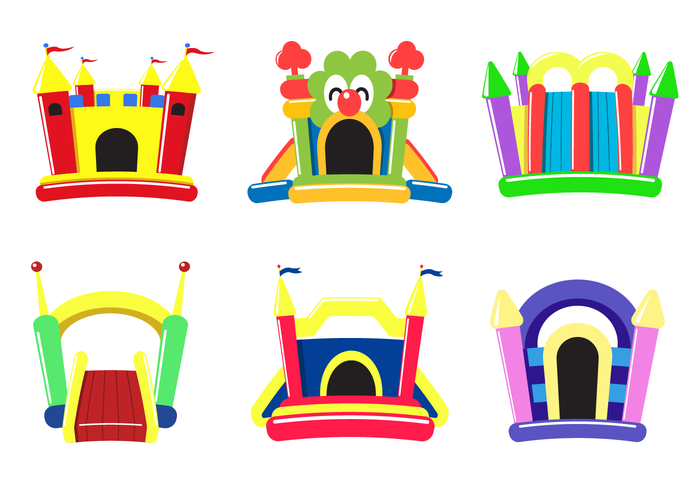 Delivering the Party Tent Rental Memphis TN and Surrounding Areas Choose First
We deliver our party tent rental Memphis TN can't get enough of all across our lovely city and beyond. And not just to your backyard, but also to schools, parks, businesses...you name it, we've been there! We're proud to be regular partners with the Memphis City Schools and Shelby County Schools, providing tent rentals, event furniture, and inflatables for a variety of special events. Whether it's a field day, graduation party, or school fair, our tents provide the perfect cover, rain or shine.

We're also honored to partner with local churches, community organizations, and businesses to help make your events memorable! Our customers enjoy hosting exciting events at our beautiful local parks, including Tom Lee Park, Martyrs Park, and Mississippi River Park. Whether you're putting together a family reunion, community festival, or volunteer clean-up day, our tents, chairs, tables, and other event rental equipment will keep attendees safe from the elements, with access to comfortable seating and concessions.

We're happy to offer delivery to the 38017, 38109, 38128, 38002, 38134, 38125, 38016, 38116, 38127, 38111, 38115, 38018, 38118, 38135, 38117, 38053, 38138, 38119, 38122, 38141, 38106, 38104, 38114, 38133, 38108, 38139, 38112, 38107, 38103, 38120, 38028, 38004, 38126, 38105, 38129, 38140, 38143, 38146, 38195, 38165, 38152, 38142, 38132, 38157, 38188, 38055, 38136, 38110, 37501, 38147, 38113, 38131, 38130, 38101, 38124, 38137, 38145, 38148, 38151, 38150, 38161, 38159, 38163, 38167, 38166, 38173, 38168, 38175, 38174, 38181, 38177, 38183, 38182, 38186, 38184, 38187, 38193, 38190, 38194, 38197, 37544, 38014, 38027, 38029, 38054, 38088, and 38083 zip codes, as well as the charming cities of Bartlett, Germantown, and East Memphis within Shelby County! We want to deliver the best party tent rental Memphis TN can experience with ease. So remember, wherever you're planning your next event in our beautiful Memphis area, we're ready to deliver.
Product Link 1
FAQs About Our Memphis Tent Rentals
We're here to answer all of your Memphis tent rentals questions! If the question you have in mind isn't listed below, feel free to reach out to a member of our team by calling us at (901) 300-0417.
Q.
How much does it cost to rent a tent from Tiky Jumps?
A.
Our Canopy Tent 10'x20' is available for $190. We also offer 48' LED Bistro tent lights for an additional $64.99 to help illuminate your event. Tent rental prices near Memphis Tennessee can vary based on additional accessories and the duration of your rental.
Q.
What is included in my tent rental?
A.
Every tent rental includes the tent itself, delivery, setup, and teardown. Accessories like our LED Bistro lights can be rented separately.
Q.
How far in advance do I need to book my tent rental?
A.
We recommend booking as far in advance as possible to ensure availability, especially during peak seasons such as summer and holidays.
Q.
Do you provide setup and teardown for the tents?
A.
Absolutely! Our team handles all the heavy lifting. We'll set up and take down the tent for you, so you can focus on enjoying your event. We make sure booking one of our Memphis tent rentals is as easy as possible for the customer.
Q.
What happens if the weather is bad on the day of my event?
A.
We understand that the weather can be unpredictable. We monitor the weather closely and will work with you to reschedule your rental if severe weather is expected.
The Memphis TN Tent Rentals Locals Love
Book the Memphis TN tent rentals our community doesn't want to party without! We're incredibly proud of the positive feedback we receive from our valued clients, which is reflected in our shining 5-star rating. It's no secret that our top-tier customer service, high-quality tent rentals, and commitment to ensuring every event is a hit have resonated with the folks we've had the pleasure to serve. Take a look at some positive feedback we've received from satisfied customers and schedule a delivery online today.
The staff were on time and friendly. They set up the slide and cleaned it thoroughly. All the kids and adults had a great time!
-Brendan T.
Tiki Jumps has done an outstanding job once again! We have used them for years and never had anything but an outstanding experience. They are always on time for setting up and are so friendly. We will continue to use them.
-Katie S.
Tiky Jumps is amazing! They are always on time, sometimes even earlier. They are very dependable. They take great care of their equipment. I will continue to use this company for all inflatables!
-Lacy J.
Previous
Next