Inflatable Bounce House for Toddlers Rental | Memphis TN
How book Online an Inflatable playground for Toddlers
  Just for toddlers
Memphis Inflatable Bounce House Playground Rentals
Just for the little ones!!!
Displayed Price: Up to 4 Hours
Good Deal: Extra time: 5 - 8 hours 15% more.
Better Deal: Overnight: 30% more only.
Pay
1st
day displayed price,
following days just
50%
more per day.
Tax and delivery are not included.
Holidays price may vary.
Animal Kingdom Playground for Toddlers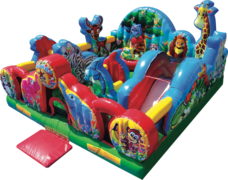 11' Lil' Kahuna Water Slide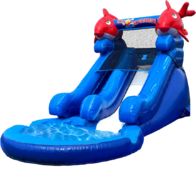 Mini Enchanted Bounce House Double Slide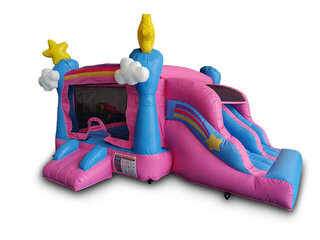 Memphis Toddlers Bounce House Rentals
A toddlers party will never be the same with an inflatable playground.
A toddler should party with others toddlers on their own inflatable!!!
Having their own space to play with their friends, your little one will build wonderful memories.
Tiky Jumps Inflatables provides one of the cutest playground for toddlers in Memphis TN and nearby cities.
Let your little one have fun with kids of their own size and age!!!
Prices
do not include taxes or delivery.
Prices include set up and take down , set up over grass is free, an additional set up fee will be incurred if sand bags are required to secure the unit on concrete/asphalt or indoors.
Delivery fee will be charged accodingly to the event address, delivery fee is $3 plus $2 per mile from our location in Memphis/Bartlett our system will calculate the distance using google maps, any distance above 30 mile a pick up fee will be added to your quote.