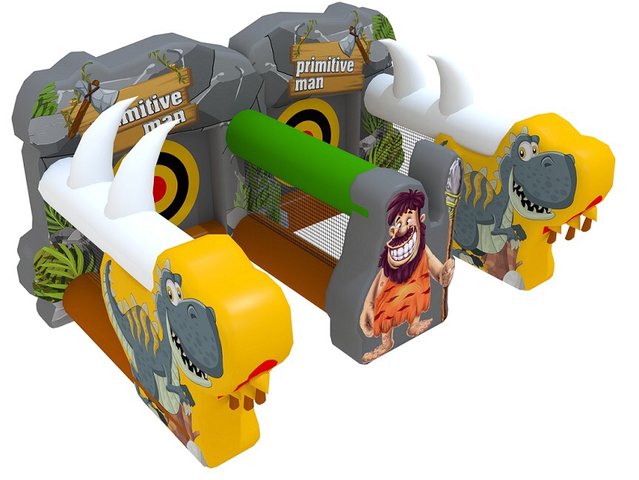 Primitive Man Ax Throwing
Actual Size:

13' L x 19' W x 10' H

Setup Area:

15' L x 21' W x 11' H

Outlets:

1 Required household outlet

Age Group:

3 and up

Attendants:

Adult supervision is required at all the times.





$250.00

Price subject to change



The Primitive Axe Throwing Inflatable Game from Tiky Jumps.
Ax Throwing a popular game?
The throwing of axes has become a very popular sport, there are leagues and contests in several cities and countries.
What is the origin of ax throwing?
Remote axe throwing originated in cave times when the cavemen used spears and other weapons to hunt, but the main ones who used it were the Vikings in many of their battles
Is ax throwing safe?
In the present times, axe throwing has become a popular leisure activity, with several viral videos on social media where the participant's safety has become compromised.
Tiky Jumps Inflatables has for your event its most recent addittion to its inventory, super safe and fun inflatable ax throwing, with imitation of vinyl and foam axes and an inflatable game The Primitive Man Ax Throwing features a caveman and dinosaurs, the graphics, quality and safety offered will provide an spectacular look and hours fun to your event.
How thrown an axe?
Simply hold the axe by the handle with both hands and fan over your head towards the target trying to place the axe in the bulls eye as close as possible.
The primitive Man Ax Throwing Inflatable Game is double loaded so up to 4 participants can play! two in each target.
Can I book or get a quote the Ax throwing Inflatable game online?
The answer is YES! you can either get a quote or book online without leaving this page just
click add to the cart, enter date & time and finish the process.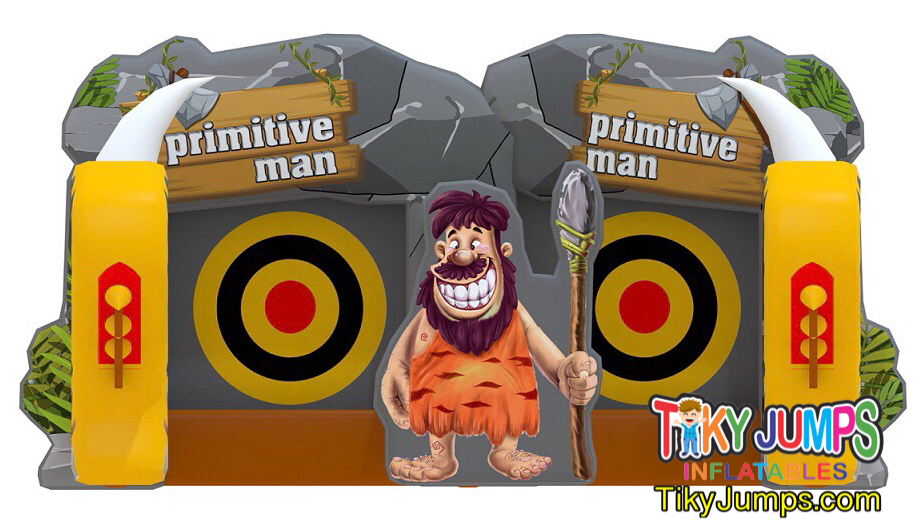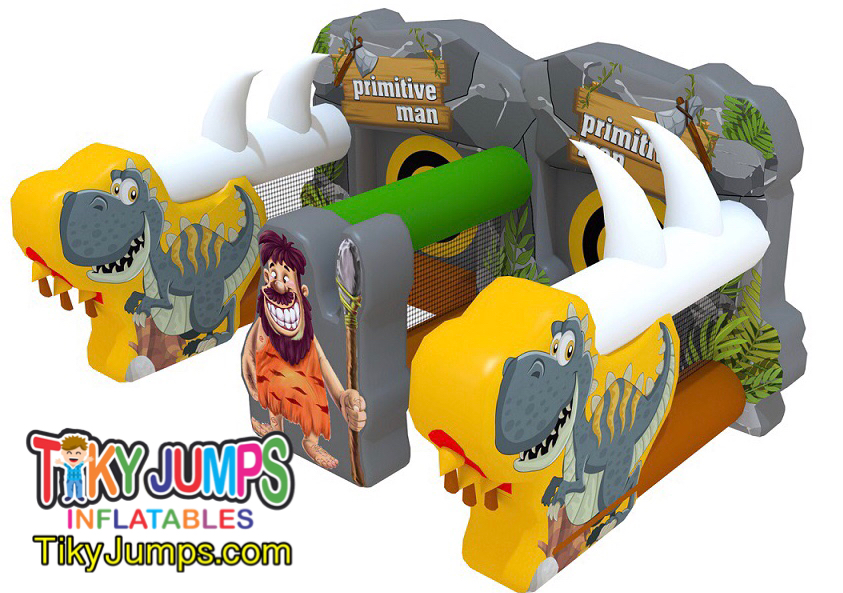 carnival games rentals memphis, tossing games rentals memphis, tossing games rentals near me, inflatble carnival games rentals in memphis, inflatatable carnival games rentals near me, event games rentals memphis tn, event games rentals near me, event game rentals cordova, event game rentals germantown, event game rentals bartlett, event game rentals collierville, ax throwing mobile rentals, axe throw rentals near me, ax throwing rentals memphis, axe throw mobile rentals near me, axe thrown rentals memphis, inflatable ax throwing rentals memphis, safe ax throwing rent memphis, safe axe throw rental near me, axe throwing for rent, inflatable ax throw rentals, inflatable axe throwing rentals near me, axe throw rentals for kids in memphis, ax throwing rent for children, axe throwing rental memphis for kids