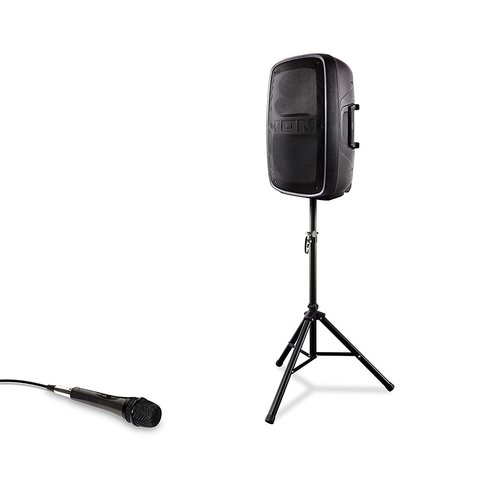 Speaker with bluetooth & mic
Ideal for weddings, parties and performances, this 400W Bluetooth loudspeaker delivers powerful sound.

You can wirelessly stream music from any Bluetooth® device. Use the built-in music player to read music files using the USB port or SD card slot. Or, you can take advantage of the on-board FM radio with 30 presets. The included microphone with echo effect puts you in charge of the action. Includes tripod stand.